Considering The Auction Route?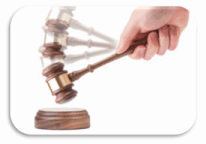 Staples & King offer Auction services in association with one of the countries leading regional auctioneers. We provide a professional, innovative and supportive service to sellers. Our experienced team help buyers and sellers through the auction experience.
Staples & King can arrange a FREE valuation and advice on the most effective method of obtaining the best possible price.
The advantages of selling at auction are:
Firstly, certainty, properties are not sold on a, subject to contract, basis in the same way as happens via a traditional estate agency method of sale.
The successful bidder is legally obliged to complete the sale once the gavel falls.
Secondly, there is good marketing exposure as our auctions are well advertised in the local and trade press.
Thirdly, a good sale price. With a set guide price property should achieve the best possible marketing price and also the speed.
The sale is relatively quick and completion will usually take place 20 working days after the auction.
To find out if your property is suitable to sell at auction please contact Staples & King without obligation on: 01628 661 464